Virkon LSP Launched in Zoetis India
Zoetis India Ltd. Launched Virkon LSP – Terminal Disinfectant at Hotel Vivanta by Taj, Surajkund, Faridabad, Haryana on August 5, 2016.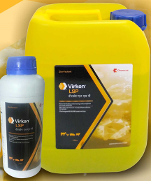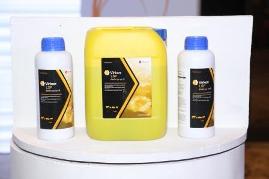 Zoetis added Virkon LSP to augment the current disinfectant portfolio containing Enzotabs & Virkon S. Virkon LSP is a liquid synthetic phenol, broad spectrum disinfectant primarily aimed at terminal disinfection in poultry. Virkon LSP is been launched in two SKUs – 1 Liter & 5 Liters,
Dr. Kandasamy, Field Technical Manager has undergone rigorous training for entire field force. Mr. Divesh Kumar - Product Manager has worked with the marketing aspects for Virkon LSP. Post these sessions the entire team looks upbeat as Virkon LSP is filling the gap that was prevalent in current disinfectant portfolio.
A grand launch was organized for Virkon LSP.  Mr. Ketan Dhamnaskar, General Manager South Asia addressed all the Zoetis India colleagues and advocated his confidence that Virkon LSP will evolve as one of the major brands in the India product portfolio. Post this he handed over Virkon LSP to Mr. Y. Hari Prasad, Business Unit Director, who then handed it over to Dr. Pankaj Lohan, National Sales Managers & entire field force.
Mr.Swagat  Mishra ,Sales Specialist, The Chemours India Private Limited expressed his belief that the Zoetis team will make Virkon LSP as a big brand like what they did for Virkon S.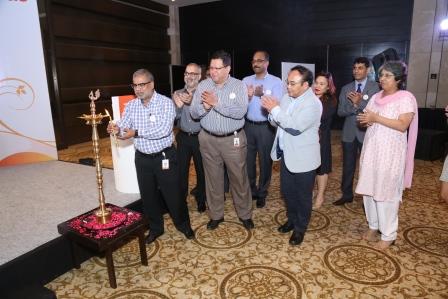 We had some very distinguished guests: Dr. Nanthawat - Technical Manager, Thailand, Mr. Thawatchai –Regulatory Manager, Thailand, Mrs. Meenakshi Singh - Corporate Communications from Chemours, Mr. Satheesh - Director - International Centre of Excellence, Learning and Development, Shanghai, Ms. Katrina-Jan Alomarde -  Manager, International Centre of Excellence, Learning and Development, Philippines, Ms. Khursheed Marfatia - HR Lead, Mr. Sukanta Chaudhary - ITS  Lead– Zoetis - India and South East Asia, and Mr. Anish Ganatra - Manager, Distribution Operations, Zoetis.