SPIROVAC®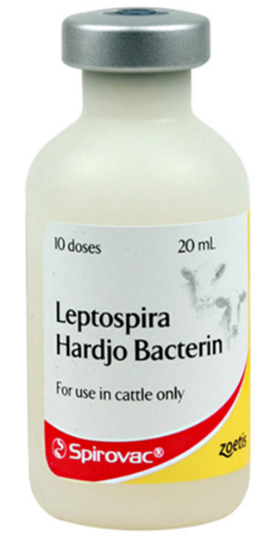 Spirovac is for vaccination of cattle including pregnant and lactating for prevention of infection by Leptospira hardjo-bovis. Vaccination with Spirovac also aids in the prevention of placental & foetal infection.
Dose: Healthy cattle 4 weeks of age or older.
Primary Vaccination: Healthy cattle should receive 2 doses administered 4–6 weeks apart. When used as an aid in preventing fetal infection, administer the second dose at least 2 weeks prior to breeding.
Revaccination: Annual revaccination with a single dose.
Route of Administration: Subcutaneously
Presentation:
20ml (10 doses)