Diversity, Equity & Inclusion

Our Colleagues Make the Difference, and we know their differences make Zoetis stronger. We strive to create an environment where colleagues feel valued and cared for, and understand the important role we each play in embracing diversity to improve the quality of our innovation, collaboration and relationships.
Our Diversity, Equity & Inclusion (DE&I) focus and commitment begins with our leadership team of diverse backgrounds, experiences and ethnicities (50% of the executive team are women), and it is demonstrated in our support of our colleagues and industry.
Our DE&I Aspirations
We are committed to accelerating inclusion, equity and more diverse representation across the company. After understanding the state of diversity at Zoetis and formalizing plans, we have developed aspirations for change to make Zoetis and our industry more inclusive, including specific aspirations focused on increasing diverse representation within our company by the end of 2025. In concert with our overall talent strategy, we believe we may reach our aspirations in line with our commitment to attract and retain the best and brightest.

Diversity, Equity & Inclusion Council and Colleague Resource Groups
Our Diversity, Equity & Inclusion Council, represents a diverse group of colleagues across locations, functions and communities, who serve as ambassadors and champions for DE&I initiatives.
In addition to the Diversity, Equity & Inclusion Council, we recently introduced four new Colleague Resource Groups (CRGs), which are an important catalyst to foster a diverse, inclusive environment, while positively impacting our business and community. Our new CRGs bring together colleagues who share similar backgrounds, experiences or interests to work toward common goals. All of our colleagues are invited to join these CRGs, which include:
Believers – Black / African American CRG
DNA – the Differently-abled Neurodiversity Alliance CRG
Proud And Welcome (PAW) – LGBTQ+ CRG
¡Presente! – Latinx / Hispanic CRG
Zoetis Early Career Champions (ZECC) – Early Career CRG
These new CRGs join our long-standing Zoetis Women's Council and women's groups across the globe focused on advancing female colleagues.
Supporting an Inclusive Culture
Our comprehensive benefits and programs support our colleagues' well-being and enable them to achieve their best at work and at home. These include development and mentorship programs, flexible work arrangements, educational assistance, mental health support, and family-friendly benefits like parental leave, adoption and infertility benefits.
CEO Action for Diversity & InclusionTM

Zoetis is a member of CEO Action for Diversity & Inclusion, the largest CEO-driven business commitment to advance diversity and inclusion within the workplace. As part of this, CEO Kristin Peck and Zoetis commit to working together with more than 900 CEOs from 85 industries to share best practices, exchange ideas and learnings to build more inclusive workplaces. In addition, Dr. Christine Jenkins, Vice President and Chief Medical Officer, U.S., was selected as a CEO Action for Racial Equity fellow. Representing Zoetis, Dr. Jenkins will work together with more than 100 CEO Action signatories to identify, develop and promote scalable and sustainable public policies and corporate engagement to address societal systemic racism and social injustice, and improve societal well-being. Fellows will focus their efforts on four key areas of societal well-being: education, healthcare, public safety and economic empowerment.
Partnering for Change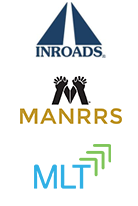 We are proud of our national partnerships in the U.S. with INROADS, Minorities in Agriculture, Natural Resources and Related Sciences (MANRRS) and Management Leadership for Tomorrow (MLT) -- organizations focused on connecting underrepresented students and professionals with career opportunities. Roxanne Lagano, Executive Vice President, Chief Human Resources Officer and Global Operations, was recently appointed to the INROADS National Board of Directors in recognition of her leadership driving DE&I in business.